STRATEGIC PARTNERSHIP Erasmus+
"Urban Civic Education Lab" is a 24 month strategic partnership involving 3 NGOs from Austria, Italy and Germany. The partners are experienced in working with young people aimed to promote social entrepreneurship of NEETs in order to foster transition to autonomy and employability/entrepreneurial engagement.
Social entrepreneurship and social entrepreneurship education will be the main reference points of this strategic partnership. They will be used in combination with digital storytelling and elements of the non formal education methodology in a concerted transnational effort as mutually reinforcing components of a comprehensive approach to entrepreneurial empowerment.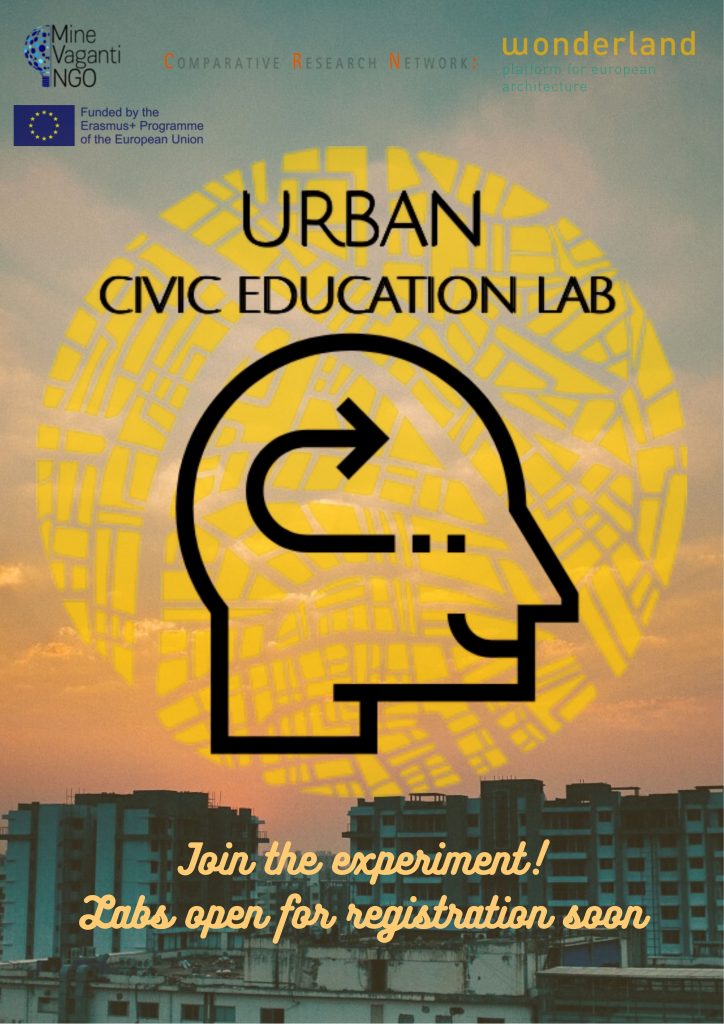 "The European Commission's support for the production of this publication does not constitute an endorsement of the contents, which reflect the views only of the authors, and the Commission cannot be held responsible for any use which may be made of the information contained therein."